Johnny The Skull Skill And Action Game – Hottest Christmas Gift 2013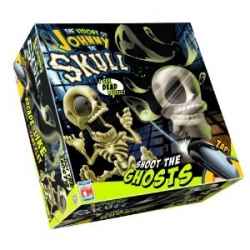 Have some spooky fun this Christmas with the latest game offering from Fotorama, Johnny The Skull Skill And Action Game!
Johnny The Skull Skill And Action Game is set to be one of the most popular and fun games you can get this Christmas 2012.
This is unlike any game you have seen before, you actually will shoot ghosts that travel around the walls and ceiling of the rooms of your house!
This awesome game from Fotorama works by placing Johnny the skulls, skull somewhere in a room. The eyes of Johnny then project images of ghosts on your walls and ceiling. These ghosts can then be blasted by using the laser blaster that comes with the game.
The skull then will turn in a random direction and project yet another scary ghost, which you need to blast as quickly as you can. The blaster keeps a tally of successful ghost blasting, the player with the most ghost "kills" wins the game.
Take a look at the video below for a greater insight into how the game works.
Great Fun for All Ages
Fotorama Johnny The Skull Skill And Action Game is a unique and refreshing style of game play. (I mean shooting ghosts projected on your walls and ceiling by a skull, does it get anymore unique than that?)
This really is a great game, not only for kids but adults as well.
The game itself is very immersive as to work effectively the game needs to be in a dimly lit room, which will heighten the scary atmosphere the games subject matter supplies.
The game has three different levels of difficulty
Whilst the game involves a skull projecting images of ghosts, the game is only scary in a thrilling sense, the ghosts and skull are quite cartoonish looking and by no means terrifying, you don't need to worry about freaking your kids out or giving them nightmares, it really as a fun game for the whole family.
So if you are looking for something new to play this Christmas, get yourself a copy of the Johnny The Skull Skill And Action Game, but don't delay, this is one of the hottest games of 2012 and will more than likely sell out as Christmas gets closer.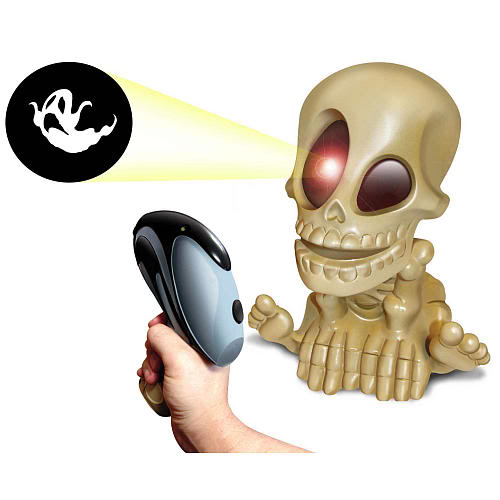 Christmas Gifts 2013 News
Most Popular Gifts
Recent Posts
Spotlight
Categories
Pages
Spotlight 2