Browsing all articles in Gifts

Posted in Toys by Jon
Giving a toy to your children on Christmas day can be a joyful and incredibly rewarding experience as you watch their faces light up with joy as they unwrap their presents. but it can be equally scary and well, lets just say not so joyful if you get the wrong gift. Staying on top of […]

Posted in Toys by Jon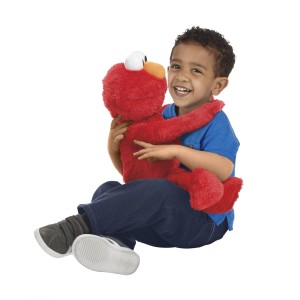 Elmos is back! and this time he wants Hugs!!
Big Hugs Elmo is set to be the most sort after Christmas Gift of 2013
This latest reinvention of Elmo is the cutest and most fun yet, your kids (as well as adults) will simply adore this plush toy.
This adorable toy from quality toy makers Hasbro, will warp his arms around anyone who gives him a hug and hug them back!

Posted in Boys by Jon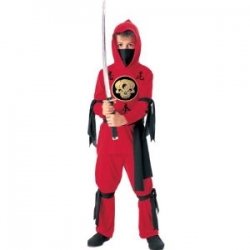 A "Kids Ninja In Red Costume" is one of the coolest gifts a parent, grand parent, aunty or uncle could give a child.
Kids are in to Ninja's big time and the little ones will look awesome in this costume, whether its for Christmas, Halloween or a fancy dress costume party.
Coming in a vast array of sizes, there is one to suit every child, boy or girl.

Posted in Toys by Jon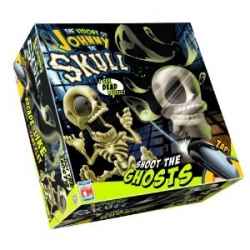 Have some spooky fun this Christmas with the latest game offering from Fotorama, Johnny The Skull Skill And Action Game!
Johnny The Skull Skill And Action Game is set to be one of the most popular and fun games you can get this Christmas 2012.
This is unlike any game you have seen before, you actually will shoot ghosts that travel around the walls and ceiling of the rooms of your house!
This awesome game from Fotorama works by placing Johnny the skulls, skull somewhere in a room. The eyes of Johnny then project images of ghosts on your walls and ceiling.

Posted in Toys by Jon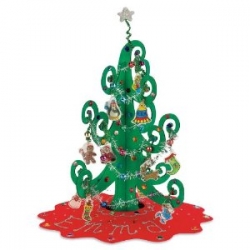 Most of us know of Shrinky Dinks, what you may or may not know is they are now as popular as ever.
The History Of Shrinky Dinks
For those who don't know Shrinky Dinks were a product of the early 70's, the inventors were two housewives in Brookfield Wisconsin who collaborated for their sons Cub scout project. They discovered you could melt or "shrink" large pieces of pre-printed flexible sheets by heating them in the oven without losing the original image, rather it was a miniature "shrinky Dink" version of the larger original.

Posted in Girls by Jon
The Monster High Ghouls Rule Draculaura Doll is one of the popular Monster High Dolls in the "Ghouls Rule" Range.
The Ghouls Rule series of dolls are a tribute to Halloween and are a very hot gift item for Christmas 2013.
These dolls are highly collectable and Draculaura is without a doubt one of the most sought after.
All the dolls stand at 24cm tall, the original Monster High dolls were released by Mattel in July 2010.
They are fully articulated along with removable forearms and hands.

Posted in Boys by Jon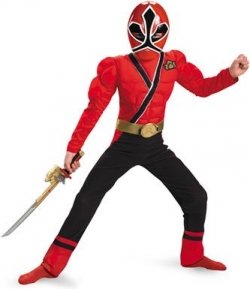 What could be cooler this Christmas than rocking a Red Ranger Samurai Classic Muscle Costume? That's right nothing!
The great costume developers at Disguise have come up with an awesome Red Ranger Samurai Costume in their "Muscle" Range.
The Muscle range has padding and stitching on the biceps, abs and chest that give the outfit a chiseled, muscular appearance.
Don't make the mistake of thinking these costumes are only reserved for Halloween either, if you have a Power Rangers fan in your family, they will love to find this costume under the Christmas tree and will look for any opportunity to wear it year round.

Posted in Boys by Jon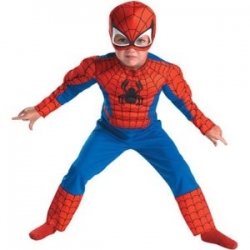 Perfect for Halloween or Christmas this Cool Spider Man Muscle Costume For Toddlers will transform your kids into the superheroes they will love.
The Muscle Man Costume for toddlers, is from the awesome Disguise range of costumes for toddlers. The muscle range features a more beefed up, modern day superhero look, by incorporating padding in the muscle areas.
Kids just love Superhero outfits and just think how cute they will look. Whether its a Halloween costume,Christmas Gift, fancy dress party or just for fun your toddler or child will have lots of fun dressing up time and time again in these durable, high quality costumes.

Posted in Girls by Jon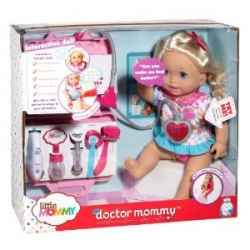 Little Girls will just love playing "mommy doctor" to the Little Mommy Doctor Mommy Doll the newest doll in Mattel's Little Mommy line of dolls and accessories.
This poor little baby girl is feeling sick, so mommy must play doctor to make her well again.
Your daughter or niece will love playing mommy and doctor to this very lifelike doll, giving the sick baby a full check up with all the different medical equipment she has access to in her medical case.
Whilst undergoing her examination, baby will respond with different phrase and sounds. For example if you use the reflex hammer on her knee, she will kick her leg out and giggle!

Posted in Girls by Jon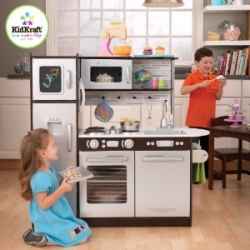 The new KidKraft Uptown Espresso Kitchen, is the ultimate in kids play kitchens. Unlike many other kitchens made for kids, the Uptown Espresso kitchen is a modern looking kitchen, with a stainless steel like appearance.
Children will love their kitchen as it has all the features of mommy and daddy's "grown" up kitchen.
The unit is made of wood and comes easy to assemble with everything you need.
With the current flood of cooking shows for adults and children on television, the popularity of imitation cooking or kitchen related gifts to suit kids will be very high this Christmas.
This unit is a great educational tool and will teach your kids to tidy up after themselves, the importance of cleanliness around food and food surfaces and is tonnes of fun, kids just love mimicking the actions of the adults around them.
Most Popular Gifts
Recent Posts
Spotlight
Categories
Pages
Spotlight 2