Browsing all articles in Gaming

Posted in Gaming by Jon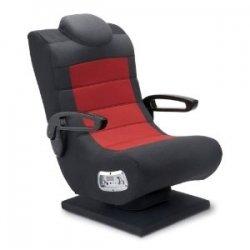 Gaming chairs for adults will vastly increase the enjoyment of video gaming and create an even more immersive experience for the gamer.
There are now a large number of gaming chairs for adults as well as children that come in a variety of different styles, colors and fabrics to cater to each gamers individual needs.
These awesome chairs are now available with built in speakers and headphone jacks, wireless connections,reclining seats, rocker action, cup holders for your favorite beverage, rumble pads that use force feedback and come designed with comfort in mind for the user.
No matter what gaming style you enjoy, these games will suit you, but they are really in there element when it comes to racing and flying simulation video games.
Most Popular Gifts
Recent Posts
Spotlight
Categories
Pages
Spotlight 2