Browsing all articles in Girls

Posted in Girls by Jon
The Monster High Ghouls Rule Draculaura Doll is one of the popular Monster High Dolls in the "Ghouls Rule" Range.
The Ghouls Rule series of dolls are a tribute to Halloween and are a very hot gift item for Christmas 2013.
These dolls are highly collectable and Draculaura is without a doubt one of the most sought after.
All the dolls stand at 24cm tall, the original Monster High dolls were released by Mattel in July 2010.
They are fully articulated along with removable forearms and hands.

Posted in Girls by Jon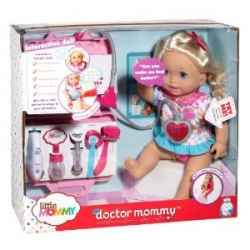 Little Girls will just love playing "mommy doctor" to the Little Mommy Doctor Mommy Doll the newest doll in Mattel's Little Mommy line of dolls and accessories.
This poor little baby girl is feeling sick, so mommy must play doctor to make her well again.
Your daughter or niece will love playing mommy and doctor to this very lifelike doll, giving the sick baby a full check up with all the different medical equipment she has access to in her medical case.
Whilst undergoing her examination, baby will respond with different phrase and sounds. For example if you use the reflex hammer on her knee, she will kick her leg out and giggle!

Posted in Girls by Jon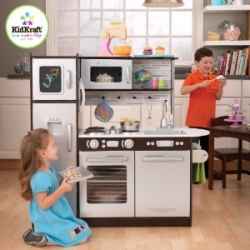 The new KidKraft Uptown Espresso Kitchen, is the ultimate in kids play kitchens. Unlike many other kitchens made for kids, the Uptown Espresso kitchen is a modern looking kitchen, with a stainless steel like appearance.
Children will love their kitchen as it has all the features of mommy and daddy's "grown" up kitchen.
The unit is made of wood and comes easy to assemble with everything you need.
With the current flood of cooking shows for adults and children on television, the popularity of imitation cooking or kitchen related gifts to suit kids will be very high this Christmas.
This unit is a great educational tool and will teach your kids to tidy up after themselves, the importance of cleanliness around food and food surfaces and is tonnes of fun, kids just love mimicking the actions of the adults around them.

Posted in Girls by Jon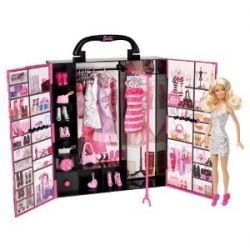 Every girl will love the Barbie Fashionista Ultimate Closet from Mattel. Just about every little girl has a barbie doll these days.
Barbies now come with many different clothing and jewelry items that can be purchased separately. Well what better way to store Barbies clothes and jewelry than in her very own Closet!
Created mainly to accommodate the Fashionista line of clothing and accessories, the Closet will also be great for storing any range of Barbie clothing or jewels.

Posted in Girls by Jon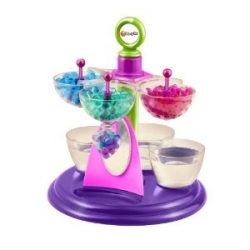 The Orbeez Jewelry Maker is set to be one of this years hottest gifts for girls aged between 5 and 15 years old.
The Orbeez jewelry maker, as the name suggests, allows girls to make their own beautiful jewelry using many different colored Orbeez.
What are Orbeez? I hear you ask? well to use a little scientific terminology, Orbeez are absorbent polymers which when you add water to them grow to approximately 100 to 150 times there original size!
Our daughter and her friends just love making Orbeez jewelry
Most Popular Gifts
Recent Posts
Spotlight
Categories
Pages
Spotlight 2