Browsing all articles in Men

Posted in Men by Jon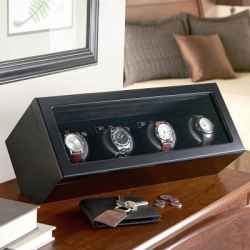 A Watch Winder Box is the perfect gift for your man this Christmas.
Any man who cherishes his watch or watches will love this gift. Presented in elegantly crafted wooden and leather boxes, a watch winder box is a beautiful piece of furniture in which to house your watches.
The two main manufacturers of high quality boxes are Orbita and Wolf Designs. These two manufacturers lead the way with beautiful, durable designs, that will keep your watch on time, but also keep them safe and present them in a very stylish manner.
Most Popular Gifts
Recent Posts
Spotlight
Categories
Pages
Spotlight 2