Browsing all articles in Toys

Posted in Toys by Jon
Giving a toy to your children on Christmas day can be a joyful and incredibly rewarding experience as you watch their faces light up with joy as they unwrap their presents. but it can be equally scary and well, lets just say not so joyful if you get the wrong gift. Staying on top of […]

Posted in Toys by Jon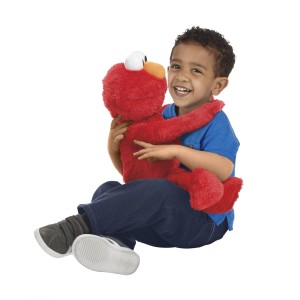 Elmos is back! and this time he wants Hugs!!
Big Hugs Elmo is set to be the most sort after Christmas Gift of 2013
This latest reinvention of Elmo is the cutest and most fun yet, your kids (as well as adults) will simply adore this plush toy.
This adorable toy from quality toy makers Hasbro, will warp his arms around anyone who gives him a hug and hug them back!

Posted in Toys by Jon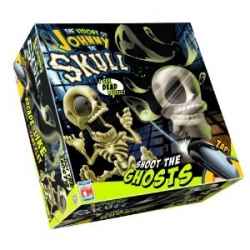 Have some spooky fun this Christmas with the latest game offering from Fotorama, Johnny The Skull Skill And Action Game!
Johnny The Skull Skill And Action Game is set to be one of the most popular and fun games you can get this Christmas 2012.
This is unlike any game you have seen before, you actually will shoot ghosts that travel around the walls and ceiling of the rooms of your house!
This awesome game from Fotorama works by placing Johnny the skulls, skull somewhere in a room. The eyes of Johnny then project images of ghosts on your walls and ceiling.

Posted in Toys by Jon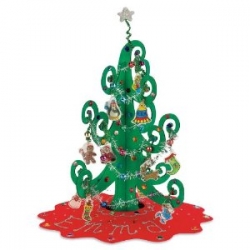 Most of us know of Shrinky Dinks, what you may or may not know is they are now as popular as ever.
The History Of Shrinky Dinks
For those who don't know Shrinky Dinks were a product of the early 70's, the inventors were two housewives in Brookfield Wisconsin who collaborated for their sons Cub scout project. They discovered you could melt or "shrink" large pieces of pre-printed flexible sheets by heating them in the oven without losing the original image, rather it was a miniature "shrinky Dink" version of the larger original.

Posted in Toys by Jon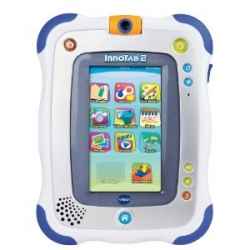 The Vtech InnoTab 2 Learning App Tablet is the ideal gift for your child this Christmas.
Suitable for children aged 4 – 9, this amazing kids tablet has many features of the more suited to adult tablets, such as games, rotating camera, music player, movie player, video camera, touch screen, inbuilt tilt motion controller and many other applications.
The units are designed with young children in mind, this means they are extremely robust and durable, whilst still looking quite stylish.
All of the Innotab's titles come with a major focus on learning, your kids will be so immersed in the fun of the games and applications, they wont even realize they are learning.
The Vtech InnoTab 2 Learning App Tablet really is the choice gift for Christmas 2013, every kid will have one of these and the fact that they are an educational toy, that will also keep your children entertained for hours on end is just priceless.

Posted in Toys by Jon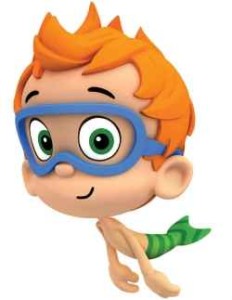 The Nickelodeon Plush Bubble Guppies are a massive hit with kids, and its no wonder why! they are so adorable!
So you can just imagine the delight on your children's (recommend for 3 years and up) faces when you give them gift of their very own plush Bubble Guppy character.
Currently there are 3 Characters available as a plush toy, they are Gil, Molly and Bubble Puppy, with more set to be released soon.
There also a number of other products, such as books, charms, sticker books and dvd's available, that will equally thrill your children.
Whilst any time of the year is a good time to purchase a Plush Bubble Guppy or Guppies for your child, Christmas 2012, sees the Plush Guppies being the most sort after gift for kids over 3 years of age.

Posted in Toys by Jon
The Playskool Sesame Street LOL Elmo is the must have toy of 2012.
Those of you who remember the 1996 craze that was Tickle Me Elmo, will know just how much fun your toddler will have with the new Sesame Street LOL Elmo.
This time Elmo comes with a companion, Dorothy the fish swimming inside her fish bowl!
LOL Elmo looks set to be as popular as Tickle Me Elmo, so get yours before they are sold out!
Most Popular Gifts
Recent Posts
Spotlight
Categories
Pages
Spotlight 2