The Shrinky Dinks Craze Is Back!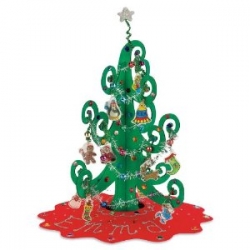 Most of us know of Shrinky Dinks, what you may or may not know is they are now as popular as ever.
The History Of Shrinky Dinks
For those who don't know Shrinky Dinks were a product of the early 70's, the inventors were two housewives in Brookfield Wisconsin who collaborated for their sons Cub scout project. They discovered you could melt or "shrink" large pieces of pre-printed flexible sheets by heating them in the oven without losing the original image, rather it was a miniature "shrinky Dink" version of the larger original.
How Are Shrinky Dinks Made?
They are made from special flexible, plastic that shrinks down to about one third of its original size and end up being around nine times thicker when placed under heat. These pieces of plastic are drawn on before heating, when they are then heated, the image will shrink perfectly along with the plastic.
Affordable Fun For The Whole Family
There is something magical about watching your Shrinky Dink creations shrink before you eyes when heated in an oven, your kids will get as much of a buzz out of the melting process as they will when playing with or wearing them (in the case of jewlery) for hours and weeks after baking is complete.
They are a great idea for Christmas 2012, especially for those on a budget as the kits which come complete with special coloring pencils, plastic sheets and even pre cut figures, often retail well under $20.
You could get even more creative and go the DIY route (you will still need to purchase the plastic and pencils which you can find here), but with the cheaply priced kits below you will get a much better finished product and a much more hassle free experience.
Now days you can make everything from entire scenes, to jewelry, key chains, bracelet and much, much more, its such a fun hobby to get the whole family together on
Note: Due to the need for heat to be applied adult supervision is definitely required when baking
The Incredible Shrinky Dink Maker
Monster Lab
Creativity for Kids Shrinky Dink Deluxe
Creativity For Kids Fairy Garden
Christmas Themed Shrinky's
Shrinky s Jewlery

One of the most popular things you can make with Shrinky Dinks is your own jewelry.

It is a lot of fun and a very cheap way to make jewelry, your kids will love their custom bracelets, rings and charms, in particular as they have made them themselves. They will soon be making jewelry to give as gifts to others.

So if you have a budding Jewelry designer, Check out the products below.
Shrinky Dinks News
Most Popular Gifts
Recent Posts
Spotlight
Categories
Pages
Spotlight 2